Girls underwear in sizes 2 to 18 with the benefits of 100% natural cotton fabric. Jack & Jill offers:
Girls camisole undershirts – lace edge crew neck and ruffled short sleeves.
Girls tank undershirts – Sleeveless with lace edge neckline and shoulder strap.
Girls briefs underwear – panties with great fit and comfort.
Jack & Jill girls underwear is available in white, solid colors, and patterns that flatter.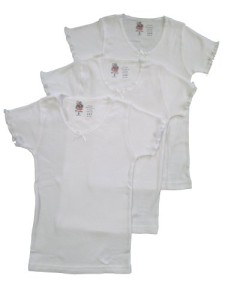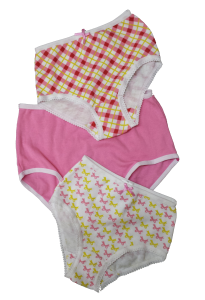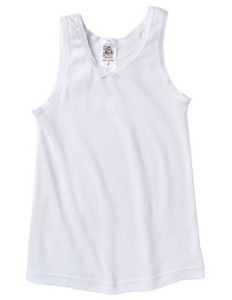 Contact us to get the collection of 100% cotton woven girls underwear in your shop and give your customers the quality and value that brings them back again and again.